by Karen M. McManus
4 Stars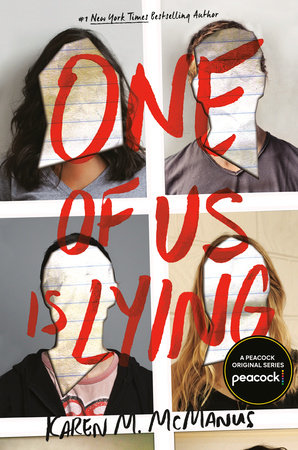 At Bayview High, everyone has secrets. Thanks to Simon Kelleher, runner of the school's notorious gossip app, About That, those secrets are displayed for everyone to see. In one week, Simon is planning his juiciest reveal yet, but unfortunately, the plan is interrupted. The day before the reveal, five students enter detention–Bronwyn (the brain), Cooper (the athlete), Addy (the beauty), Nate (the criminal), and Simon himself. Only four of them make it out alive, the same four students whose deepest secrets were scheduled to be released the next day. But Simon is dead, and the four are now the prime suspects in his murder.
Everyone has secrets, but who would go this far to prevent them from getting out?
This book is perfect for fans of The Breakfast Club, Riverdale, Pretty Little Liars, and Love, Simon, since it feels like a crossover between all of them. This book is fast-paced, exciting, and the plot twists will continue to shock you and keep you guessing. It also has a bit of everything, from drama to mystery to coming of age, friendship and romance. I'd recommend this book to people who enjoy teen dramas, people looking to get into mysteries, or anyone who may have gotten bored of reading and needs something that moves along quickly to keep them interested. I'd also recommend listening to the audiobook if you like that format because it's read by a full cast! I'd rate this book 4 out of 5 stars and suggest reading the sequel, One of Us is Next, or Karen McManus' other book Two Can Keep A Secret if you want more.
Michelle G.
View in Library Catalogue: eBook | Downloadable Audiobook